This coverage was created via Musosoup #Sustainablecurator – a contribution was made by the artists to help sustain website costs.Click here and run your own campaign on MusoSoup
Viscula – З​а​в​ж​д​и М​о​л​о​д​и​й
| | |
| --- | --- |
| December 31, 2012 | Alien Milk Records |
| EP | Digital | 14:28 | 4 tracks |
| Indie Rock / Funk / Dance Rock | Ivano-Frankivsk, Ukraine |
Dance for a free World
Reviewing this EP is a journey into a past that is not too long ago and yet it appears surreal and furthermore arouses weird feelings. З​а​в​ж​д​и М​о​л​о​д​и​й (Forever Young) was recorded and released by Viscula in 2012. By that time, the band has already been around for ten years, although previously, they were on a three-year hiatus. Back with more energy than ever before, they produced this four-track EP full of body-moving and activating Funk and Dance Rock.

As easy-going as the music sounds, one could almost forget in what explosive times this recording was undertaken. In the year 2012, the regime of Viktor Yanukovych marked the way for Ukraine to finally become an authoritarian country and an obedient vasall to their neighbour the Russian Federation. З​а​в​ж​д​и М​о​л​о​д​и​й was recorded and released in the year before the Maidan revolution began and the Ukrainian people fought for their independence. Ten years later, we can all see how fragile independence can be when it is disrespected by a fascist state who launches a war on a free country.
A colourful Rocket in a misty Sky
For Viscula who were formed in Lumtsk in 2002, З​а​в​ж​д​и М​о​л​о​д​и​й turned out to become a really important release. Their powerful and dynamic combination of Funk, Dance Rock and Indie Rock launched like a rocket. It gave them the title of the best Indie band at Червона рута festival in 2013, and it helped them receive plenty of attraction and gigs inside and outside of their home country.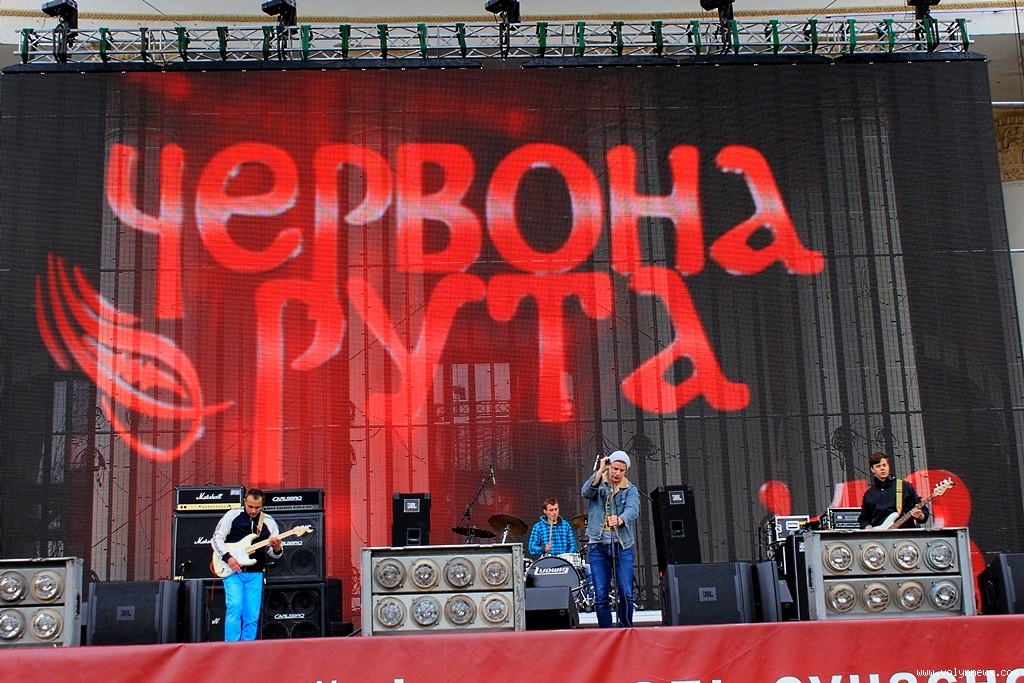 The first three tracks on З​а​в​ж​д​и М​о​л​о​д​и​й were written and performed by Viscula. They are defined by energetic rhythms that are covered by massive sonorous bass lines while the funky guitar fills the interstices with colourful sparkles and bouyant movement. On top, the vocals bring together melancholic and atmospheric Post Soviet Rock elements with passionate frisk and vitality. Looking for an allegory that describes this sound, one may think of a gentle summer rain coming down on the faces of people who have spent the whole day under the sun.
Keep on moving
Track four of the EP is a special one since it is a collaboration of Viscula and Ivano-Frankivsk's Punk band Пан Пупец'. The song Байдарка (Kayak/Canoe) serves the Indie Funk and Dance theme of the remaining EP and yet it is coined by an outstanding sound. Foremost of this difference to the other three songs are a heavier sonic background and a strong psychedelic vibe.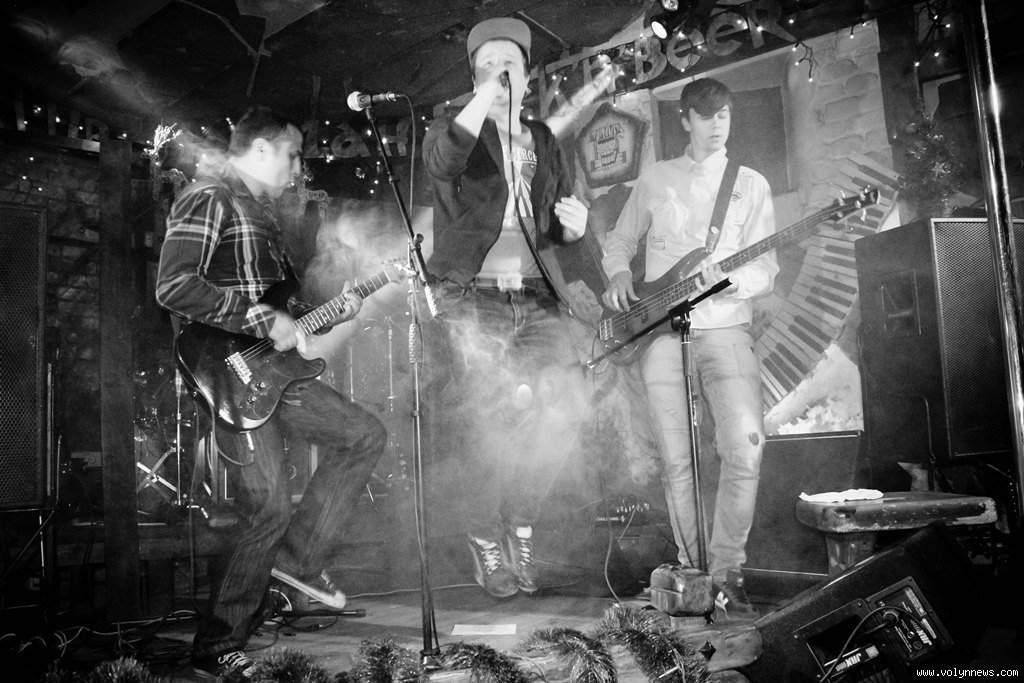 Too many things covibrate here, and thus it is barely possible to properly rate this release from 2012. If it was published today and regarded in an isolated way, it would probably have received 7 or 8 out of 10 Mangoes. But with the historical content that has left ity traces still in our present days and with the situation now that Ukraine's population has been under attack by Putin's Russia for over a year, the melancholic and yet happy sounds stir up more emotions than a human mind can bear at once.
З​а​в​ж​д​и М​о​л​о​д​и​й is a thrilling EP full of music that paints our thoughts in multiple pastel colours. It is furthermore a great example of the energy that can erupt from merging genres such as Indie Rock, Funk and Dance. Finally, З​а​в​ж​д​и М​о​л​о​д​и​й is a zeitgeist document and a music release that captured moods of people living their every-day lives surrounded by tension.
All pictures by courtesy of Viscula
Cover Artwork by Oleksandr Kulakovsky
З​а​в​ж​д​и М​о​л​о​д​и​й was recorded, mixed and mastered by Oleg Moroz
Line-up (Viscula)
Ostap Sukhotsky – drums
Artem Khomych – bass
Vitali Malyshko – guitar
Nazar Valchuk – vocals
Line-up (Пан Пупец')
Oleg Moroz – effects
Stanislav Bondaruk – guitar