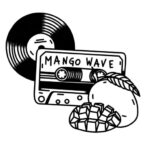 In this series we look back into the year 2013 by reviewing an album from this year every other week.
Want to advertise on MangoWave?
Send an e-mail to raphael@mangowave-magazine.com
---
Guess who's back, back again!
Detroit's infamous Rap hero Marshall Bruce Mathers III, better known as Eminem or Slim Shady, has revolutionised the genre over and over again. Nevertheless, there will always be hardliners who "like the earlier stuff more" or have to prove they supported Eminem when he was so underground, he didn't even know he was making music himself. The album on hand, Eminem's eighth longplayer is an approach to those people and a solid kick to their groins simultaneously.
Is it a Sequel?
The Marshall Mathers LP 2 is full of references to the legendary third album from 2000. Eminem takes up on musical and lyrical themes fro The Marshall Mathers LP, especially the Stan motif is very present on the eighth album. Nevertheless, this is way more than just a nostalgic rear view. Overtly and soberly, the rapper addresses that a lot of things have changed since the Millenium. The Real Slim Shady has grown up, has come of age, and has gained experience. Did he forget how to spit venom on this journey? Not a bit!
Still angry, still hungry
If any critics were hopeful or fans were afraid that Marshall Mathers was about to become tired, this album proved them all wrong. The Marshall Mathers LP 2 is as angry and hungry for more as the early works of Eminem. His signature moves are his furious lyrics, his killer flow, and his unique kind of humour. And this longplayer contains all of these, reflects the legendary past, and shoots them forward into a golden future.
Next up in this series: Hopsin – Knock Madness