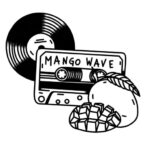 In this series we look back into the year 2013 by reviewing an album from this year every other week.
Want to advertise on MangoWave?
Send an e-mail to raphael@mangowave-magazine.com
---
Reunited again
In the year 2010, LA's Rap Rock band Transplants announced that their second hiatus was about to be over. A year later, the third album was announced and former touring keyboarder Kevin Bivona became a steady member of the band. It took until June 2013 to finish and release the album In a Warzone, the third and last longplayer so far.
Text Book Skate Punk Rapcore
In a Warzone is a classic West Coast release carrying thoughts on political and social issues on laidback, sunny and yet heavy sounds. A crossover from Rancid-like Skate Punk, Blink-182-ish Pop Punk and LA-style Rap brings together the lordliness and the activism that California is famous and infamous for. Heavy Rapcore tracks like Something's Different or full-throttle Hardcore Skate Punk anthems like Silence define the upside of the longplayer. On the other hand, there are soft Pop Punk tunes that remid of the worst of Rancid or Blink.
Too much and never enough
In a Warzone provides entertainment, and that is probably the thing the Tranplants do best. Concepts or overarching themes are a footnote at best, and looking for great innovation, one will quickly be disappointed. Each of the members of the Transplants contribute what they do best, and thus the result is an overall entertaining but vacuous album.
Line up
Tim Armstrong – vocals, guitar
Rob "Skinhead Rob" Aston – vocals
Travis Barker – drums
Kevin Bivona – acoustic guitar, bass, keyboards, engineering
Elvis Cortez – guitar
Bernard Freeman – vocals (Something's Different)
Ilych Sato – vocals (Something's Different)
Paul Slayton – vocals (It's a Problem)
Matt Freeman – bass (It's a Problem)
Next up in this series: Hieroglyphics – The Kitchen