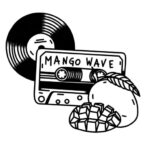 .
Want to advertise on MangoWave?
Send an e-mail to raphael@mangowave-magazine.com
---
Metallurg – Metal is forged here Vol. II
| | |
| --- | --- |
| February 13, 2023 | Metallurg |
| Compilation | CD/Download | 77:43 | 17 tracks |
World Music Metal
In February 2022, Ukrainian-Polish label Metallurg celebrated their 13th anniversary, and thus a compilation featuring sixteen tracks of different Metal genres was released. The compilation contained Metal from the USA, the UK, Ukraine, Sweden, Russia, Norway, Lithuania, Italy, Germany, Brazil and Austria. Metal is forged here was featured on the old MangoWave page. A year later, Metallurg is turning 14 years, and thus, here we are with Metal is forged here Vol. II – another compilation showing that Metal is versatile in style, origin, and orientation, but united in… well, Metal.
Hell:oN – My Testament
Ukraine – Death Metal
An English version Taras Shevchenko's poem Заповіт from 1845
Vice – Vultures
United Kingdom – Thrash Metal
A song about those who take advantage from others' weaknesses
Eldprov – Until Nightfall
Sweden – Melodic Death Metal
This song was originally written in 1997, and it has slept in a shelf for over twenty years to be heard now
Silent Obsession – Against the Process
Algeria – Technical Brutal Death Metal
Together with Lelahell vocalist Redouane Aouameur, Algerian Silent Obsession present a legit brutal killer of a track
Iron Wings – Virus
Latvia – Heavy / Thrash Metal
This song was inspired by the Corona pandemic and it deals with oppressive regimes taking advantage of the situation
Bad As – Crucified Society
Italy – Hard Rock / Power Metal
In a world full of zombies and opionless mutes, the oppressors can rule with ease
Mental Torment – Untitled
Ukraine – Death Doom Metal
As a part of a bigger journey on which a protagonist confronts his inner demons, this song is about them encountering anger
Midnite Hellion – Army of the Dead
USA – Heavy Metal
This Game of Thrones-inspired song deals with the White Walkers
Relentless Aggression – America Carnage
Norway – Old School Thrash Metal
Looking at the current situation in the United States of Americe, Relentless Aggression have produced this banger
Reap the Light – Deliver Hell
USA – Hard Rock / Heavy Metal
Can you be more badass than the evil itself? This song may assist you trying.
Hate Beyond – Decomposed
Japan – Thrash Metal
Hate Beyond forge the Metal so hard it melts, so better wear some protection when playing this song
Fleshgore – Stop the Possessor
Ukraine – Death Metal
This song about the Russian invasion of Ukraine in 2014 was featured on Fleshgore's 2016 album Denial of the Scriptures and it has sadly become topical again
Eternal Drak – The Eyeless Gleeth
Canada – Groove Thrash Black Metal
Stirring up genres and combining them to something new, Eternal Drak create a sound that does not need visuals
Enbor Arnasa – Minez Negar
Spain – Thrash / Death
Basque language and Death Metal may not be an everyday match but Enbor Arnasa show that the combination works
Outward – Rays of the Sun
Czechia – Blackened Post Metal
In this song, the search for happiness and the struggle against those who do not want you to be happy form the narrative
Threnody – Maggot Feast
USA – Old School Death Metal
Inspired by Terminal Park by Gary J Shirley, this may be the nastiest song by Threnody ever
Thy Despair – Falcon
Ukraine – Dark Metal
The falcon in this track stands for the people of Ukraine fighting for their independence in the 16th century