Want to advertise on MangoWave?
Send an e-mail to raphael@mangowave-magazine.com
---
OK WAIT – SIGNAL
| | |
| --- | --- |
| June 30, 2023 | Golden Antenna Records |
| Album | Vinyl/CD/Digital | 46:41 | 9 tracks |
| Post Rock / Noise Rock | Hamburg, Germany |
Wise and proud Creatures
The first album WELL by Hamburg's instrumental band OK WAIT showed a proud rooster. On the cover artwork of their sophomore longplayer, a photo of a wise-looking horse's face can be seen. One can therefore of course jump into assumptions that the next album will be decorated by the portrait of a goat, a sheep, a duck, or some other gorgeous creature. But instead of that, one should rather enjoy the experimental sounds that OK WAIT grant their listeners on SIGNAL.
Surges of Sandpaper
On their debut album, OK WAIT already took Post Rock to another level as they added musical influences from Doom, Sludge or Blackgaze. SIGNAL therefore may not bear huge surprises since OK WAIT basically continue this style. Nevertheless, SIGNAL is more than just the second part on the musical journey of OK WAIT. It can rather be seen as the highly developed successor to the previous album. Compared to the predecessor, SIGNAL goes further, deeper, rougher, and harder. Between the main elements of Post Rock and Noise Rock, OK WAIT have created a meditative and dark narrative of nine chapters.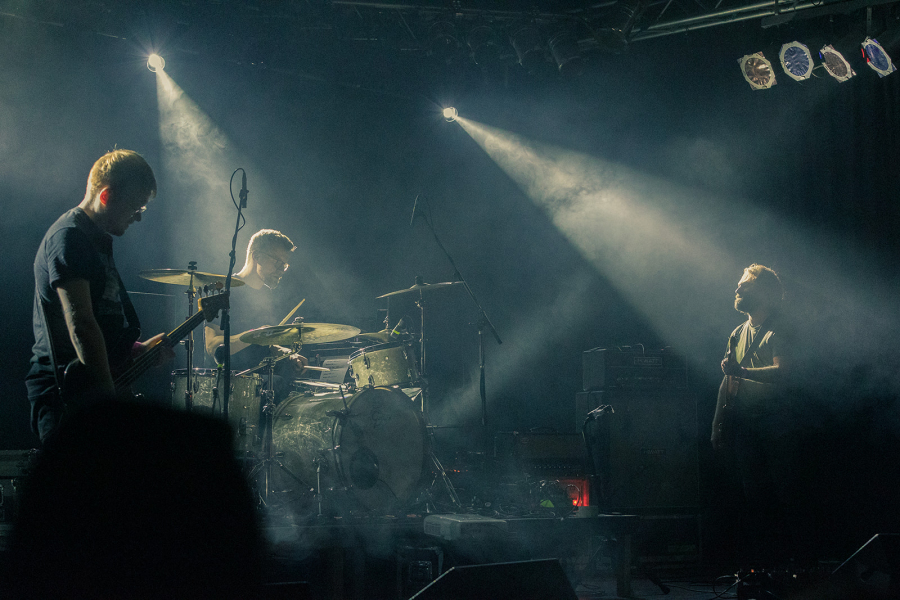 Breaking out of the Circle
SIGNAL contains nine tracks, each of them unique and self-contained. Together, these nine instrumental pieces by OK WAIT form something bigger, an entity like a giant wave or an approaching thunderstorm which appears to have a consciousness on its own. The elements that float through this sonic storm basically contain of beknown matter: Post Rock, Doom Metal, Noise, Black Metal, Shoegaze, Sludge and related styles. But it is not about the components but about the way they are forged together what makes SIGNAL so special. OK WAIT concot these ingredients in a way that transgresses boundaries of each of these genres multiple times. They are constantly thinking out of the box and thereby broadening the horizon in manifold dimensions.
The Art of Presentation
The final trick that makes OK WAIT's album what it is, is the realisation of its content. Complex and versatile structures interact with each other and definitely speak of artistic aspiration. Nevertheless, SIGNAL is no over-the-top weirdo-avantgarde music than can only be grasped by a certain elitist group. Instead, OK WAIT present some next-level sound, Post Rock of the next generation without abandoning reason.
8/10 Mangoes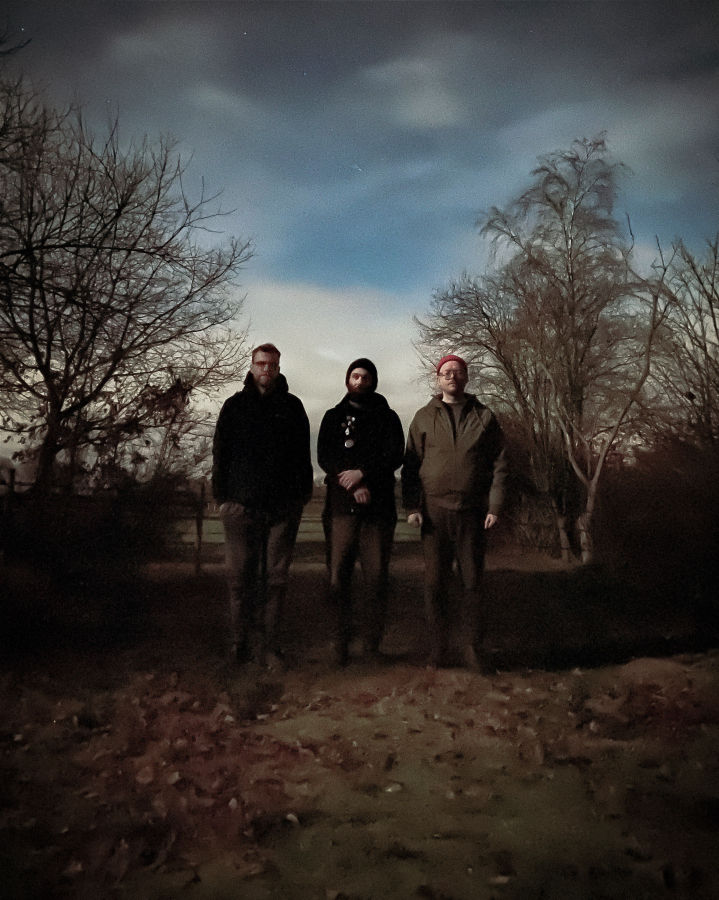 All pictures by courtesy of Chris Breuer / Crazysane Promotion
Cover photo of Rubio by Peter Voigtmann
All songs written and performed by OK WAIT
Recorded, co-produced and synthesizer in HORSES played by Peter Voigtmann at Die Mühle, Gyhum in January 2023
Mixed by Scott Evans at Antisleep
Mastered by Magnus Lindberg at Redmount Studios