One might foolishly think that sentimental trap music is far from its heyday. But one should not fall for deceptive exclamations. The peak moment for the new wave of mumbling romantic hip hop started from the evolution of AraabMuzik – and now the peak performance is achieved once again with Arab in music – in the form of Sanjana Nuwan Bandara.
The backstory of the player is always important, and this time it's no different, maybe even more important than ever. It's a known fact that a massive part of hip hop and rap is heavily interconnected with money and prestige (when it's not busy with class war and protesting). And mister Bandara is big in the money game, amassing impressive business success and rolling deep with the serious fish. It should come as no surprise that his financial success paved the way to succeeding as a rap artist, with all that big dick energy finds creative outcome in the two latest singles. Alpha is what alpha does – this is fair everywhere, every time.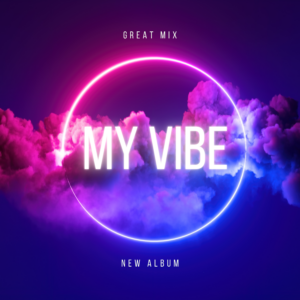 Both tracks address an unnamed lady and should be interpreted as a pretty straightforward manual. First, 'Don't Kill My Vibe' was released, and this statement I consider basic to the whole SNB phenomenon. Musically, it's last-decade rap, with a lot of autotuned vocals, and a chilled-out vibe, actually, so chill it could freeze Dubai. The cadence "don't kill my vibe, you're not my wife" kicks off a club banger built around simplistic drum lines, breezy bass, and pitched female voice buried in the mix. This tune could easily be in a UFC or FIFA game. With a few bars in Arabic, 'Don't Kill My Vibe' creates a wholesome club banger. One of its stronger sides is the serene exploitation of narcissism over awareness. Yes, it's exactly that cup of hip-hop.
Even though the artwork for 'Don't Kill My Vibe' states Great Mix, the mix is even better on 'Don't Ask Me to Play it Softly'. Opposite to the name this track is actually more gentle and resides in a more romantic RnB and neo-soul area with modern influences. A little R Kelly, a little Justin Timberlake, and a lot of Flashing Lights create a touching confession, where the artist acknowledges himself as being imperfect and a little rough around the edges. And still, being emotionally mature enough to tell about it in an intimate and murmuring way.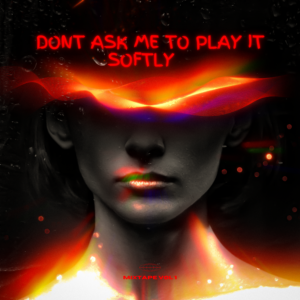 Both tracks are short enough to leave you hooked and wanting more. As the song ends you'll find yourself humming the melody. Good stuff comes in small packages if you know what I mean. But across the genre, the timing is considered to be pretty long. We'd say it's long enough to not become boring and remain moving.
When looking at the artwork provided with the singles it's hard not to ask yourself – is Nuwan serious? With all the traditional colors and images that would perfectly fit a dance party in 2010? Playing the Drake card, the artist puts hedonism to work, taming it and embracing the role of rap mogul – that is timeless. The style doesn't feel laboured or mechanical, balancing fame, ambition, and insecurity, and not afraid to show, that he's still learning who and how to trust.
Those are not the songs we expected but the ones we needed. As the global rap hysteria begins to wear off Sanjana Nuwan Bandara ignores the trend – only to create a new one. This is not the nostalgic machine that feeds on the memories of the boomers, not the 30-second-wock-in-Poland prophet, but a genuine eastern songwriter who is good with being himself. Those tracks are not meant to compete with the cohort of established rappers from every generation, but rather to bridge the gap between past and present.
The inertia of those releases is difficult to ignore. The number of listeners on Spotify began to skyrocket, and the platform is known to be oversaturated will all kinds of hip-hop. Still, Nuwan managed to find his place under the sun and mark his territory.
Come one, come all. Witness the supernova burst to the pantheon of classic raps. You'd see it eventually, but be sure not to miss the process – it is a delight to watch.
Text by Dmitriy Churilov
All pictures by courtesy of Sanjana Nuwan Bandara